– Lubię hybrydy – zawsze najbardziej podobały mi się dziedziny na pograniczu jak opera czy komiks. Dlatego napisałam i zilustrowałam dwie książki dla dzieci, bo to dość luźna forma i dobre ćwiczenie dla wyobraźni. Teraz pracuję nad historią dla dorosłych, czerpiąc z tradycji bogato ilustrowanej książki dziecięcej.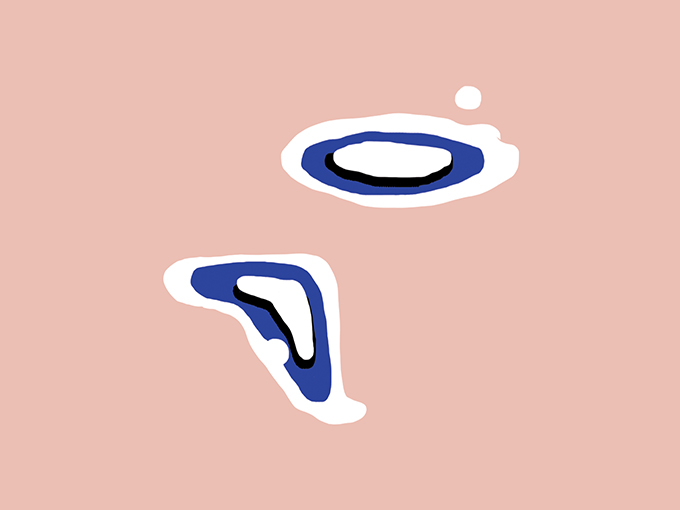 Pytana o własny styl odpowiada anegdotą:
– Jakiś czas temu znajoma zadzwoniła do mnie, by poprosić o autograf na rysunku, który, jak twierdziła, kiedyś ode mnie dostała. Kiedy go pokazała, trochę się załamałam, że uznała, że to moja praca… Tak więc, jak widać, nie mam jeszcze dobrze określonego stylu, chociaż wyrosłam już chyba z uważania tego za ogromny kompleks.
Jeśli chodzi o inspiracje, to Mroux ostatnio intryguje środowisko youtuberek modowych – do tego stopnia, że postanowiła powołać do życia niemodną dziewczynę, kanał, którego bohaterce daleko do doskonałości, ale dobrze czuje się we własnej skórze.
Jeżeli chodzi o plany na przyszłość, nasza rozmówczyni przyznaje, że bardzo chciałaby wydać książkę dla dorosłych we własnym wydawnictwie No stress press. Zapewnia, że jak tylko ją skończy, na pewno nam pokaże.
Więcej prac Mroux możecie zobaczyć tutaj: mrouxbulikowska.com
Mroux Bulikowska wraz z innymi ilustratorkami współpracuje z naszym magazynem. Publikacje o ich pracach będą pojawiać się w zakładce Wasz Pokój.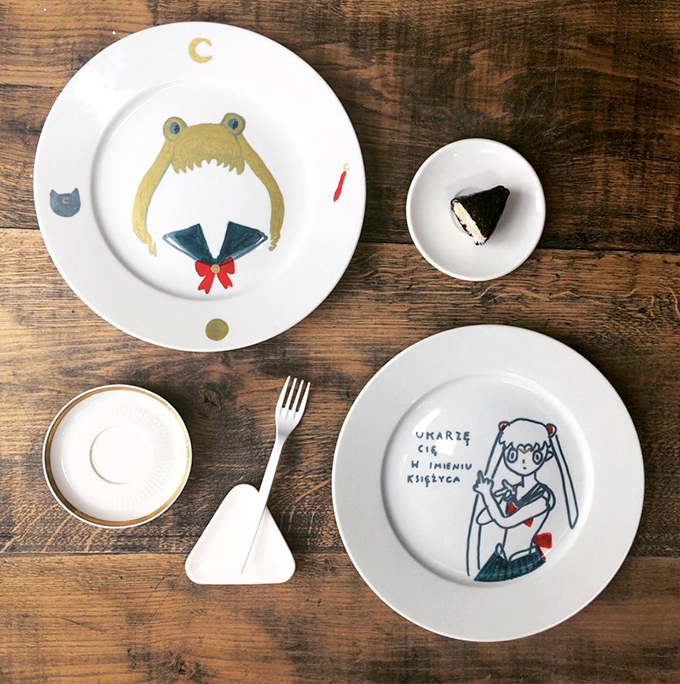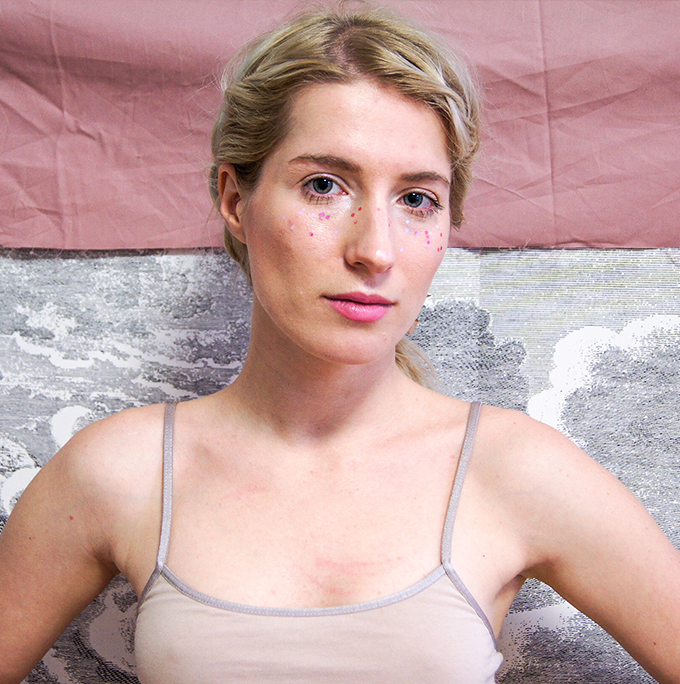 Prace i zdjęcia publikujemy dzięki uprzejmości artystki