Wciągane głęboko w płuca powietrze pachniało ściółką, tym charakterystycznym aromatem schyłku istnienia, który daje początek nowemu. Uzmysłowienie sobie, że w tym oto miejscu, na powierzchni kilku metrów kwadratowych, te same atomy krążą odkąd tylko zdążyły powstać, jest doświadczeniem mistycznym i na swój sposób magicznym. Nie ma tu przypadkowości, wszystko jest na swoim miejscu – powalone drzewo z czasem spróchnieje, użyźniając ziemię, na którą padły jego nasiona; z nasion wyrosną drzewa, które kiedyś przewrócą się, użyźniając ziemię, na którą padły nasiona. I tak dalej.
Otworzyłam oczy i spojrzałam na skupione twarze dziewczyn. Lubię obserwować ludzi, którzy nie wiedzą, że ktoś na nich patrzy. Wkraczam w ten intymny świat, zakradam się w cudzą przestrzeń, jak do sypialni śpiącego człowieka – spojrzenie na delikatny ruch rzęs, na drgające lekko kąciki ust i rozrzucone bezładnie ręce zawsze mnie onieśmiela.
Obiecałyśmy sobie, że spotkamy się dokładnie w tym samym miejscu, dokładnie za rok i opowiemy sobie, gdzie udało nam się dotrzeć. Był marzec. Kilka dni po wiosennym przesileniu, symbolicznym czasie narodzin.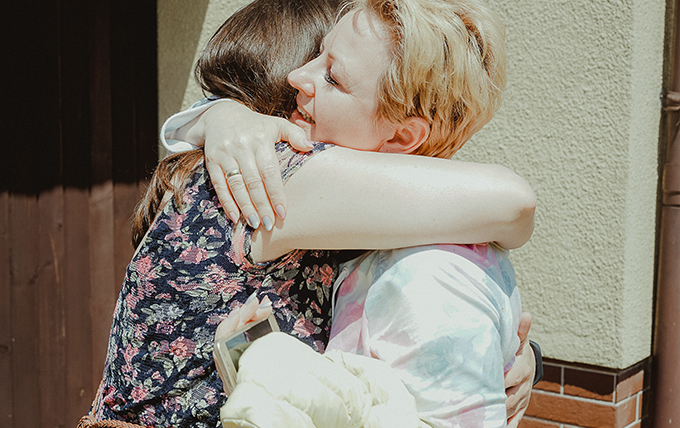 Zróbmy to
Otwartość. Na ludzi, przeżycia, doświadczenia, uczucia, myśli, wyznania, wiarę, nadzieję. Podczas wyjazdów stajemy się jednością, bez względu na pochodzenie. Każdy potrafi się z nami odnaleźć, w końcu wszyscy mamy gdzieś tam głęboko zakorzenioną naturę. Gdy wyruszamy, nie przeszkadza nam pogoda czy błoto – każde przeżycie traktujemy z otwartą postawą. Akceptujemy rzeczy takimi, jakie są. To właśnie tego nauczymy tych, którzy będą mieli z tym problem. Sprawimy, by każdy poczuł się istotnym elementem tego, co robimy.
Być może nigdy nie spotkałybyśmy się ponownie, gdyby nie potrzeba oderwanie się od tego, co nas uwiera. Być może nigdy nie powiedziałybyśmy sobie, że zmęczyło nas bycie online, gdybyśmy nie spędziły dwóch dni z dala od sieci. Być może nigdy nie pomyślałybyśmy, że możemy zrobić coś wspólnie, gdybyśmy nie powiedziały tego sobie głośno.
Kiedy kropki zdarzeń połączyły się, nie mogłyśmy się już wycofać. Nie chciałyśmy. Następnego dnia wzięłyśmy się do pracy. Tak po prostu. Jak gdyby było to naturalną koleją rzeczy. Rzeczy, które muszą się dziać. Możesz uciekać. Albo dać się temu porwać.
Jedynaczki, czyli znajdź sobie siostrę
Łączy nas wiele. Nieodparta potrzeba stwarzania. Ogromne ambicje. Zbyt wiele pomysłów naraz. Prężny rozwój. Chęć przeżywania. Wrażliwość. I determinacja. Wiara w to, że zrobimy wszystko, co tylko sobie wymyślimy. Oraz to, że zawsze znajdzie się ktoś, kto nam w tym pomoże. Otwieramy się na nowe doświadczenia. Szukamy możliwości. Marzymy o wielkich rzeczach. Planujemy jak je osiągnąć.
Niejednokrotnie łapiemy się na tych samych myślach, odczuciach i sugestiach. Napędzamy się swoją energią i wspieramy, gdy zaczyna jej brakować. Uzupełniamy się doświadczeniami i wspólnie rozwijamy. Nie boimy się swoich pomysłów, komentarzy i opinii. Dawno nie współpracowało mi się tak dobrze, jak z drugą jedynaczką. Oby to uczucie trwało!
Zaczynając pracę nad wspólnym projektem, obiecałyśmy sobie jedno: wszystko, co robimy, robimy najlepiej, jak się da. Na tyle, na ile nas stać. Choćby miało to trwać o wiele dłużej. Zadzieram Kiecę i Lecę. Wyżej. Szybciej. Lepiej. Fascynuje mnie to, ile można zrobić razem. Wcale nie wyrzekając się siebie.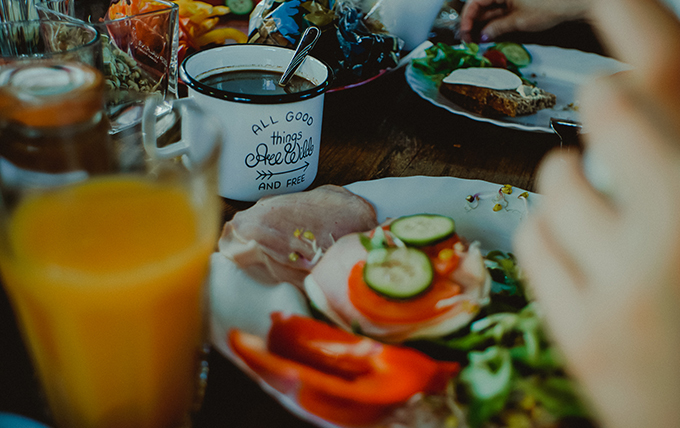 Od kobiet dla kobiet
Mamy szczęście robić coś, co odpowiada na nasze własne potrzeby. Jako pierwsze konfrontujemy swoje własne pomysły ze sobą, weryfikujemy je i testujemy, sprawdzając, czy mają sens. Czy się przyjmą. Czy będą nas cieszyć. Czy będą cieszyć innych.
Szukamy dziewczyn takich, jak my: otwartych na nowe doświadczenia, chcących się rozwijać, dających sobie przyzwolenie na to, by być kobietą lub stawać się nią – we wszystkich tego aspektach. Uczymy się naturalnie być sobą – bez makijażu, bez oczekiwań, bez presji otoczenia. Śmiejemy się głośno, zwierzamy się sobie cicho, milczymy bez poczucia winy – gdy nie chcemy nic mówić. Jesteśmy zmęczone konsumpcjonizmem, kultem piękna, byciem idealną – bo takie nie jesteśmy. Chcemy być, odczuwać, rozwijać w sobie pasję – czymkolwiek dla nas jest. Chcemy dawać dużo od siebie – i czerpać wiele od innych. Chcemy tworzyć wartościowe rzeczy – by pomnażać to, co ważne. I nie jest istotne, czy masz 15, 35 czy 50 lat. Czy mieszkasz na wsi, w małym miasteczku czy w wielkiej aglomeracji. Czy na co dzień wymyślasz reklamy, sprzedajesz w sklepie czy wychowujesz dziecko. Jesteśmy przekonane o tym, że każda z nas, każda z Was, ma coś ciekawego do powiedzenia. Chcemy Was słuchać.
I mocno wierzymy, że to wszystko ma sens.
Ta historia zaczyna się w lesie
Choć "w internecie" znamy się od dobrych kilku lat, to dopiero w górach znalazłyśmy wspólną ścieżkę. I wspólny rytm kroków. Właściwi ludzie, we właściwym miejscu, we właściwym czasie. Można nazwać to przypadkiem albo zbiegiem okoliczności.
Lubimy myśleć, że właśnie tak miało być.
Justyna pisze, Kasia dopowiada
---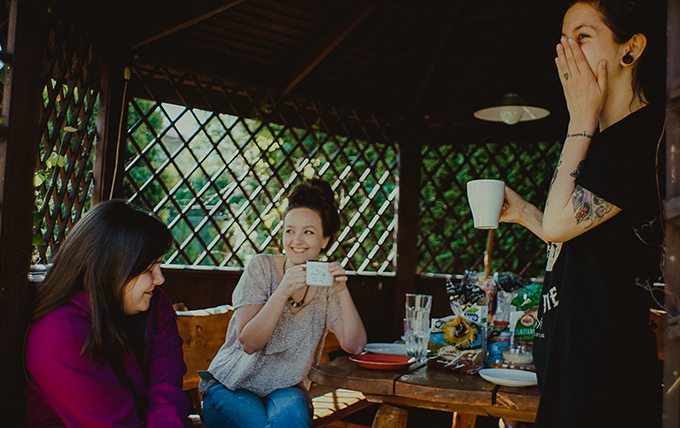 Zadzieram Kiecę i Lecę – leśne (w)zloty dla dziewczyn. Tworzymy przestrzeń do wymiany myśli, poglądów i doświadczeń. Zderzamy ze sobą totalnie różne charaktery, uczymy się od siebie nawzajem, inspirujemy i motywujemy do działania. Nie w sali konferencyjnej, nie na eventach, nie na spotkaniach networkingowych. W lesie, na łące, przy ognisku. Z dala od codziennych spraw – blisko samych siebie. Z dala od miejskich ulic – blisko natury. Z dala od wczoraj i z dala od jutra. Tu i teraz.
Zapraszamy Cię na wyjazdowe warsztaty dla kobiet. Chcemy rozmawiać z Tobą o wszystkim. I milczeć o niczym. Bez oczekiwań, presji i spiny.
Kto za tym stoi?
Justyna Sekuła. Od hałasu miejskiej dżungli wolę ciszę leśnych ścieżek. Od życia w biegu – powolną wędrówkę. Uwielbiam możliwości, jakie daje współczesny świat, ale jeszcze bardziej lubię od niego uciekać. Mimo tego, że od 8 lat mieszkam w Krakowie, uparcie twierdzę, że w głębi serca pozostaję wieśniaczką. Kocham Beskidy, przytulanie się do drzew i końce świata, do których zmierzam najchętniej. Jestem przewodnikiem i autorką bloga www.withlove.pl. Piszę o górach i wędrówkach w nieznane, by zainspirować Cię do odkrywania miejsc niezwykłych, które są na wyciągnięcie ręki. Kiedyś marzyłam o podróży dookoła świata. A potem mi przeszło.
Kasia Kowalska. Wychowana w górach nie pałałam nigdy do nich szczególną miłością. Dopiero po 10 latach od wyprowadzki poczułam zew. Radość z chodzenia ich szczytami i wdychania świeżego powietrza. Nauczyłam się kochać ich kolory i zapach. Czerpać przyjemność z tu i teraz, kamieni pod stopami, wiatru we włosach i playlisty złożonej ze śpiewu ptaków lub ciszy. Doceniam każdy moment spędzony poza moją codziennością, mimo że bardzo ją lubię. Jestem marketingowcem, przywiązanym do internetu, nowości technologicznych i szybkiego tempa życia. W domu zatrzymuję czas, głaszcząc kota lub szukając nowych dźwięków na bloga zapetlone.pl. Ogromnie się cieszę, że do nas dołączysz! Nie mogę się doczekać naszej wspólnej wędrówki!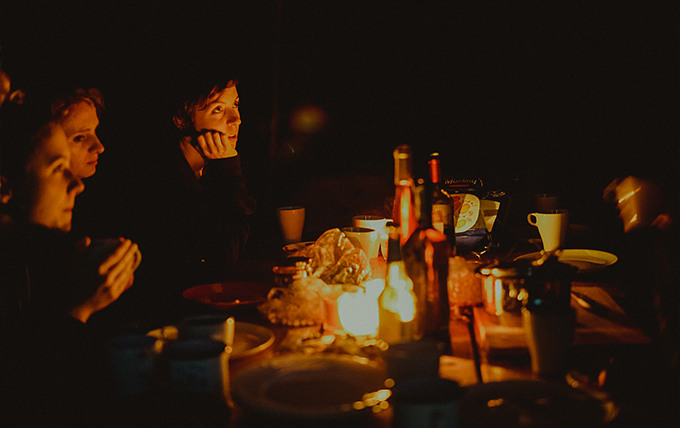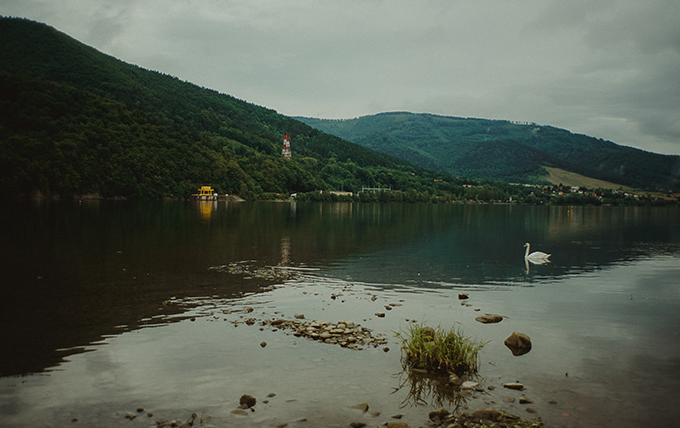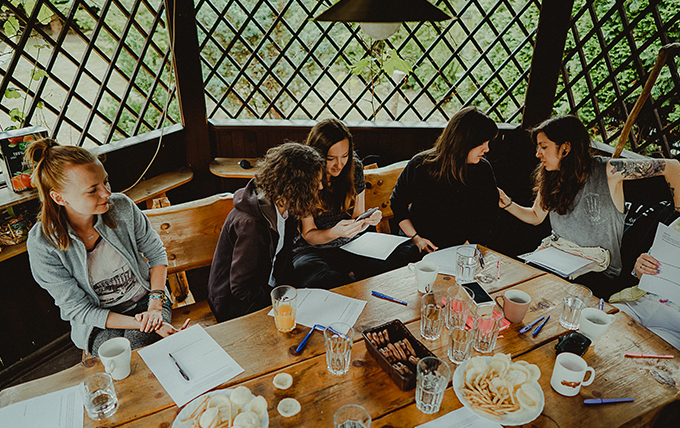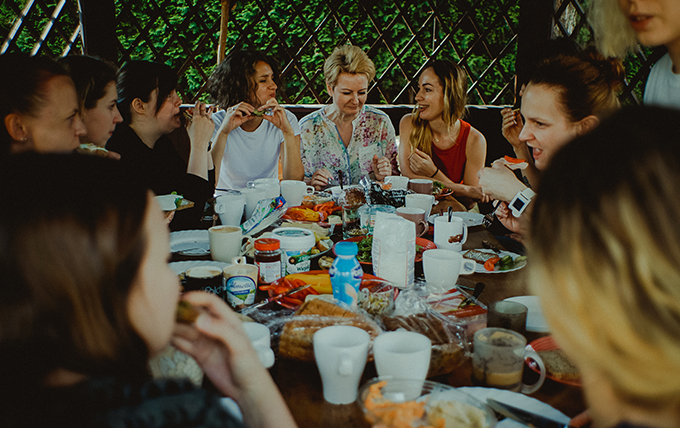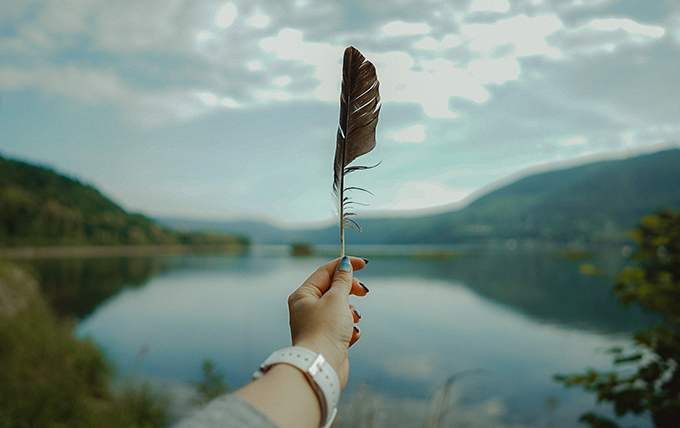 Fot. Agnieszka Wanat, www.agnieszkawanat.com/