Stany Zjednoczone wtedy jeszcze nie grzmiały, tylko dni trwały coraz krócej. Właśnie wtedy dostrzegłam ją. Na jednych z tych ciepłych spacerów, na których życie wydaje się takie znane i pięknie proste. Mała, niemalże niezauważalna kartka jakimś cudem przykuła moją uwagę. Biała, a na niej czarne litery, popularny font. Nie raziła estetyka papieru, poruszała treść wiadomości. Bez ukrytych upiększeń, bez schowanego wstydu właściciel (lub o zgrozo) właścicielka sieciówki z kawą zawiadamiali o tym, że szukają osoby na jedno ze stanowisk. Nie określili jednak kwalifikacji, nie podali stawki ani informacji o tym, czy poszukiwany kandydat ma być na pełen etat. Nie. Za to w paru suchych zdaniach zaznaczyli, że szukana (tak, płeć gra tu rolę) ma być ładna i atrakcyjna oraz mieć ten uśmiech, który zachęci do kupna kolejnej kawy. W tym momencie świat powinien zadrżeć, nie stało się jednak nic. Przeczytałam jeszcze raz, przedostatni, ostatni i spuściłam wzrok. Nie wiedziałam jeszcze, że za chwilę kartka przestanie być kartką. Że zaraz w sieci nastanie czas na akcję #metoo. Póki co straciłam jednak ochotę na łyk ciemnego, pobudzającego napoju.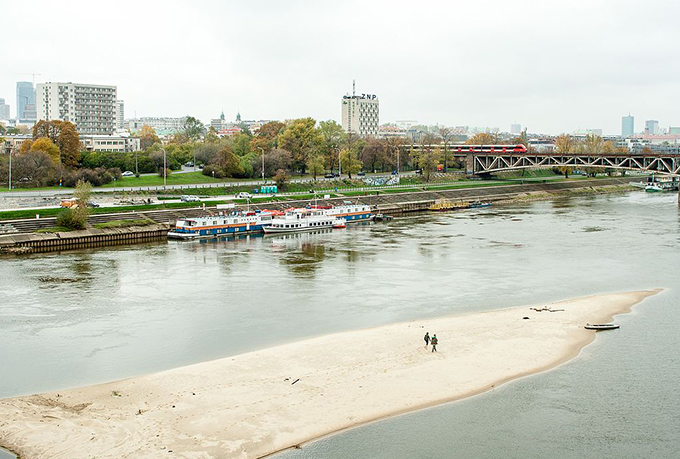 Mała karta przepowiadająca przyszłość
Teraz wiem, cofając się do wspomnień z tego dnia, że kartka na drzwiach nie była odosobniona. Coś przecież musiało wywołać lawinę, powodując, że głosy dotychczas nie słyszanych, zostały wreszcie przebijać się w dyskursie publicznym. Ciekawi jednak to, że po 67 latach od wydania przełomowego dzieła Simone de Beauvoir "Druga płeć", kiedy już dawno Judith Butler odarła z płci nadane jej stereotypowe znaczenie, my nadal stoimy pod drzwiami tej małej kawiarenki. Zastanawiając się, jak sprostać kuriozalnym wymaganiom i społecznym normom. Nie pukamy, nie dobijamy się, a pozwalamy sobie właśnie na to czekanie. Czekanie bezskuteczne, bo nikt nie wiem, że tam jesteśmy.
Schemat codzienny
Wtedy tej małej kartki na drzwiach lokalu na warszawskim Powiślu nikt jeszcze nie widział. Zmęczona upałem Warszawa wolała ją przemilczeć. Uniknąć emocji, konfrontacji i zostawić ją tam, gdzie była, wiszącą spokojnie na zalanej słońcem witrynie. Czy i teraz miasto zachowałoby się tak samo? Czy znowu odwróciłoby głowę i poszło dalej? Zadam pytanie i nie odpowiem. Odpowiedzcie sobie sami.

Fot. materiały prasowe