Często zastanawiam się nad najbardziej trafną definicją pojęcia siły wśród kobiet. Jak to możliwe, że te z nas, które od małego mają pod górkę, a ich życie niewątpliwie nigdy nie było usłane różami, często z tak wielką gracją potrafią wstać po upadku i sprawnie otrzepać się z czarnego pyłu? Kontynuują następnie swoją życiową wspinaczkę, zdobywając wysokie szczyty, inwestując w siebie, we własny rozwój zawodowy, uczuciowy, w swoje pasje oraz przekraczanie z pozoru nieprzekraczalnych dla człowieka, barier. To kobiety, które znajdują wewnętrzną energię, żeby mimo wszystko i na przekór wszystkim spełniać swoje cele, nadzieje, marzenia. Noszą przy tym wysoko podniesioną głowę, bez względu na niesprzyjające okoliczności. To kobiety o zabliźnionych sercach, które własny los biorą we własne ręce. Tymi samymi rękoma, świadomie, samodzielnie wysypują płatki czerwonych róż na obraną przez nie drogę. To kobiety, które kochają wprawdzie swojego kanarka/kota/psa/kobietę czy mężczyznę, ale od tej miłości nie uzależniają poczucia własnej wartości i własnego szczęścia.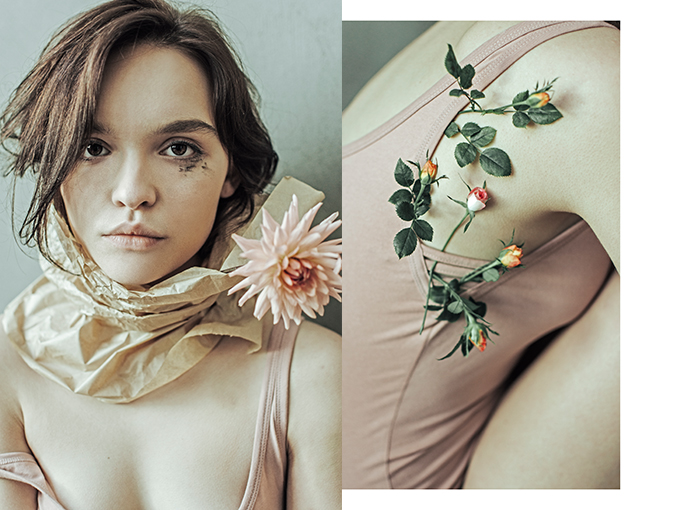 To kobiety, które inspirują. Pokazują każdego dnia, że lekarstwem na ból duszy jest nic innego, jak umiejętność radzenia sobie w sytuacjach z pozoru bez wyjścia. To czyjaś przyjaciółka, która wyrwała się z małej wioski, uciekła od patologicznej rodziny i, nie mając nic, przeprowadziła się do dużego miasta. Dziś, dzięki samozaparciu, spełnia swoje największe marzenia na deskach teatru. To czyjaś siostra nosząca w sobie wspomnienie dotyku, którego nie powinno nigdy doświadczyć żadne dziecko ani żaden człowiek w ogóle. Dziś głośno walczy o prawa kobiet. Dziś sama pomaga tym, które noszą w sobie podobne traumy. To czyjaś matka, która po latach odeszła od znęcającego się nad nią tyrana. Dziś na nowo odkrywa kobiecość, żyje własnym życiem, oddaje się swoim pasjom.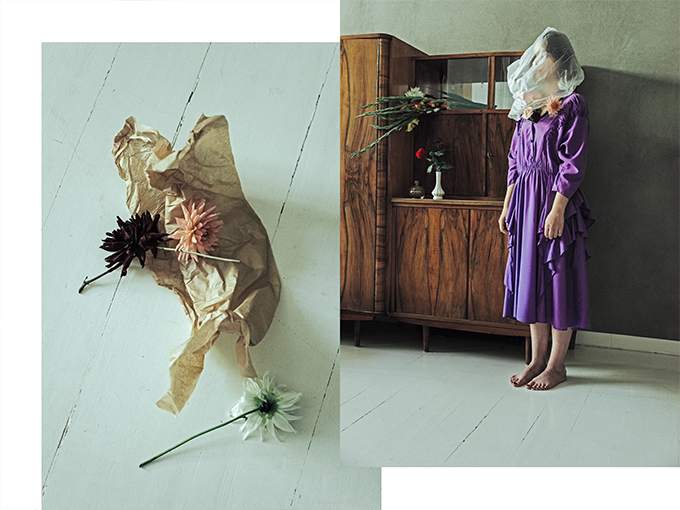 To ja i Ty za każdym razem, kiedy przeżywamy nasz mały koniec świata - i kiedy chwilę później pozwalamy na jego nowy początek. Panaceum - kuszące, mityczne lekarstwo na wszystko. Specyfik, którego ludzkość, wykonując syzyfową pracę, poszukuje od dawien dawna. Niech lekiem na nasze cierpienie będzie więc to, co każda z nas w sobie nosi. Coś wprawdzie nienamacalnego, a jednak, niewątpliwie, istniejącego. Jako kobiety potrafimy bowiem wykrzesać ze swojego wnętrza niesamowitą siłę. Jeśli przyjdzie zatem moment, w którym chwilowo Ci jej zabraknie, spójrz na tę dziewczynę, na swoją przyjaciółkę, siostrę, mamę. Porozmawiaj z nimi.
Zainspiruj się. Życie przecież jest jedną, wielką falą sinusoidalną wzlotów i upadków. To od nas samych zależy, w którym momencie postanowimy zatrzymać się na dłużej. Ja wolę sięgać gwiazd. A Ty?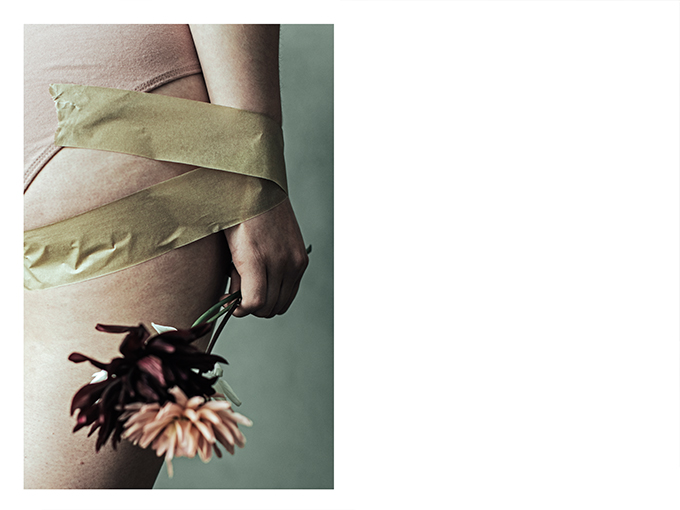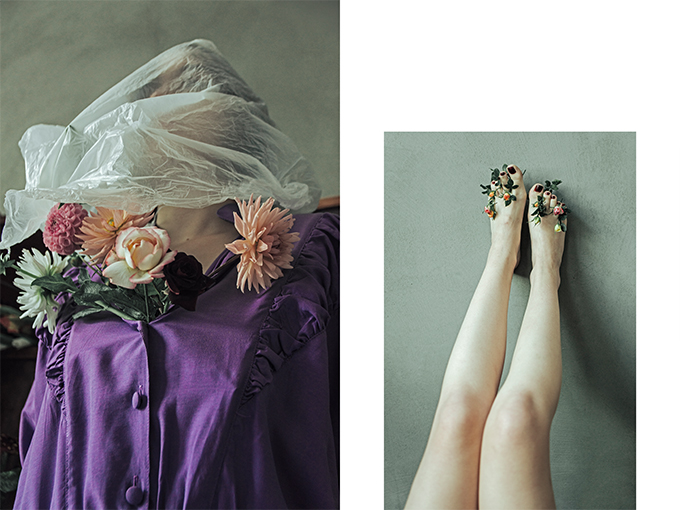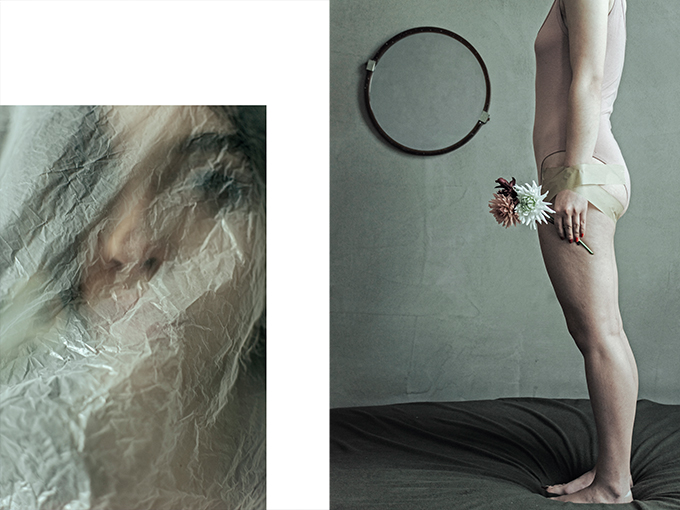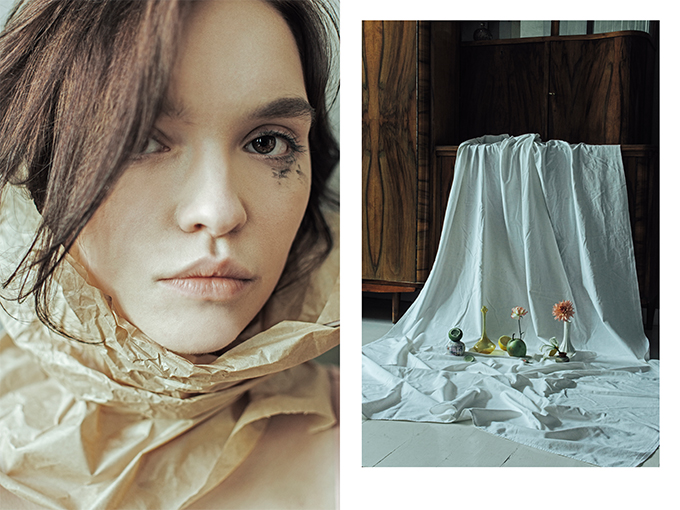 Fotograf: Katarzyna Czerniak / www.katarzynaczerniak.com
Modelka: Marta Markiewicz
Stylistka / set design: Julia Jay Sidorowicz